Meet the Founders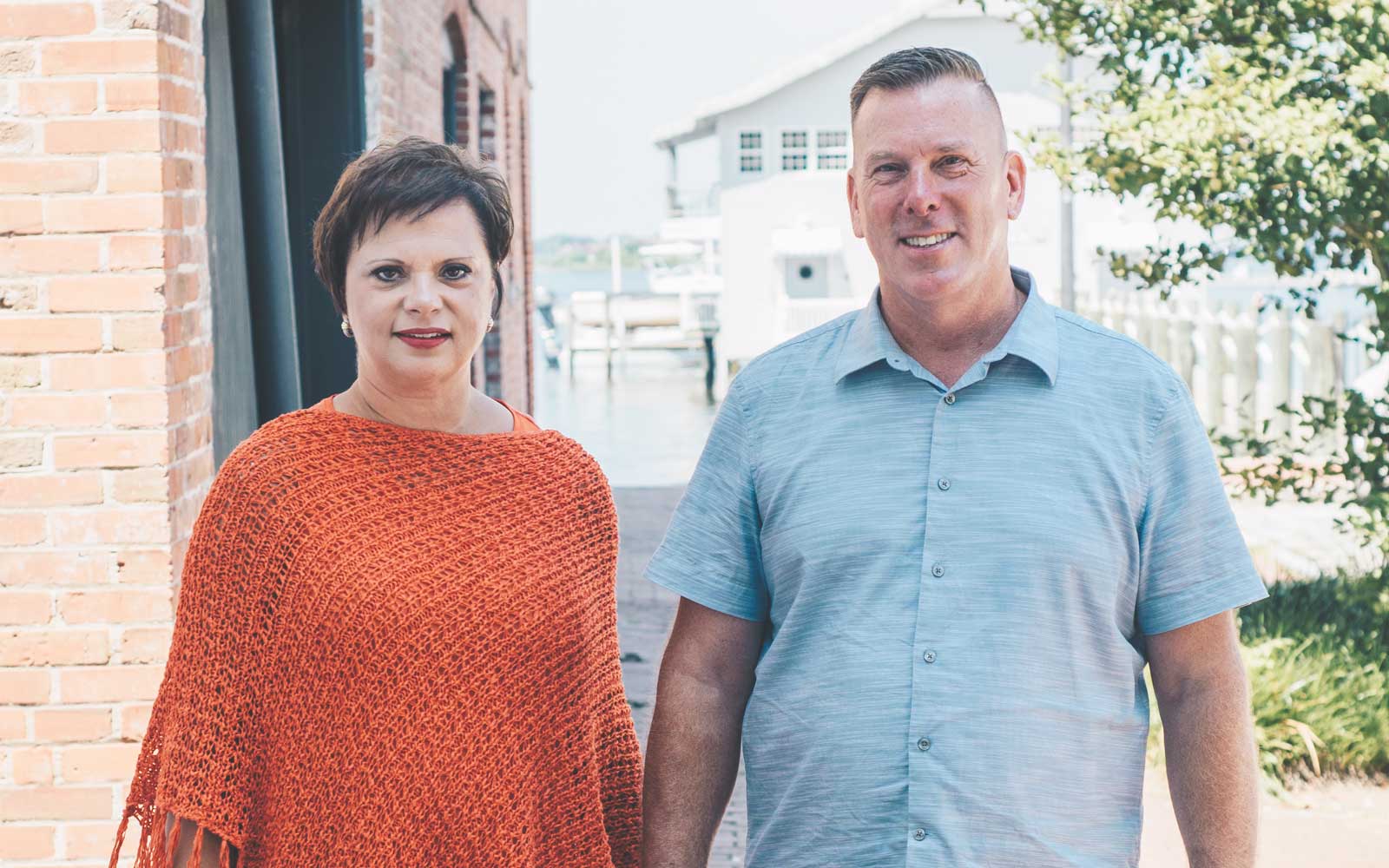 Christy & Bill McCloud's Story
On the first of April in 2011 Bill and I received a phone call that would once again take their breath away… I had been diagnosed with Breast Cancer. We had walked through this battle before with Bill's parents both passing away with colon cancer within a year of each other, and our daughter, Lauren being diagnosed with Stage 3 brain cancer just a few years prior. I think one of the hardest things at first was the thought of Bill walking through the same hallways that he used to walk in with his parents at the oncology center. In our initial visit one of Bill's parents former physicians stuck his head in the door and asked who he was here with this time. We had a total of 13 family members within eight years that were diagnosed with cancer. Within one month of me being diagnosed, my mother and sister were both diagnosed with breast cancer. All three of us were going through treatment at the same time. No one knew, until I was tested and diagnosed that we all carried a genetic mutation called BRCA.
We began to notice the need for support and relationship with some of the patients. While we were having to turn help away due to the overwhelming support, some of these patients were away from family and had no one to be with them in the treatment centers, and in their time. I believe that one of the greatest things that helped me through this difficult time, outside of my faith, was the comfort and hope that I received from my family. One of the most important things we starting doing once our daughter was diagnosed with cancer, was taking small, but meaningful trips. These trips were just as important for my family as it was for my daughter. To be able to get away from the routine of hospitals, doctors appointments and the financial pressure, was truly a needed time for all of us.
Bill and I, as well as the rest of our family, had it on our heart to give back to the cancer community. We wanted families to have the opportunity to take a break from the medical routine, to restore relationships, to relax, and to rejuvenate for the battle that life can bring. Stepping away for a moment from the stress and reality that come with this battle is sometimes the healthiest thing we can do. Can you think of your favorite vacation? Or that memory with the whole family that you'll never forget? That is exactly why Adipsy began. We want to help create those moments, and for some families, their last memory together. It is our mission to give everyone a chance to make those memories with their family.